Water bottles now have so many 'features' we sometimes can get confused, maybe its all just in the lid?
1 Jun 2020 14:00:00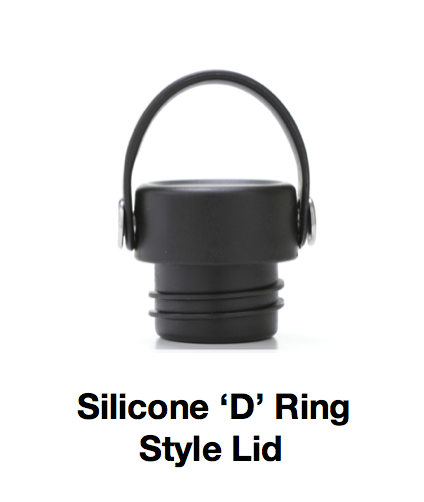 There is a big discussion in the FOSH office as to which lid is their personal favourite, obviously the boss is always right but all options have their benefits so we thought we would try to investigate further.
The FOSH family of bottles primarily have 3 options for our bottles and one currently on our beaker (we will ignore this one for the moment and concentrate on the bottles only today) a steel topped lid, a silicone 'D' ring lid and a flip open flip closed lid, all of which work perfectly but which is perfect for you?
The first one we looked at was the 'classic' is the 'old money' lid, perfect on our stylish bottles and one to be seen with. Do not underestimate this lid though, it is not all just good looks! The lid itself has been made to function in as smooth a way as possible due to the base material however with it's cleverly designed stainless steel cap it appears a shiny stainless steel lid topping off the bottle with real stylistic flair!
The inside of the lid has been made to slide perfectly into the bottle wether it is hot or cold, unlike a steel base which can alter as the heat hits it and cause more resistance. A very small point but when FOSH wanted to make water bottles we wanted to make the best water bottles available so it simply had to be!
Next we try the flip lid, for me this one offers so many benefits, quick sipping on the run, silent opening closing for those overnight thirsty moments and of course speed, for me it has it all! But, and I am not saying this is the case but, is it as attractive as the classic steel lid? Well the jury is out as I love it, the office will tend to go classic, maybe it even splits sexes, men will tend to go flip, ladies classic? The other advantage is the carry handle, makes it easier but then I never really struggled with the classic so again, jury's out.
Then we have our latest silicone 'D' ring which I really like, it is strong, soft, very easy to use having a super fast thread and that silicone 'D' ring, well it just is gorgeous! We only offer this lid on our Active range as standard but they are available to buy and fit all bottles.
So, which one wins? Well you know for me it is the flip, for the office it has to be the classic and the poor 'D' ring gets a dismal 3rd (only because the others are just so unreal to be honest.
Whatever the lid one thing is for sure, all of the bottles still come with those benefits FOSH always brings namely super scratch resistant, wide mouth perfect for cleaning and accepting ice cubes, high end 304 stainless steel inside and out together with thicker outer walls to resist knocks and dents. With FOSH you can be sure whichever is the right one for you the product has been detailed to the highest degree!
For more details on the range please see www.foshbottle.com